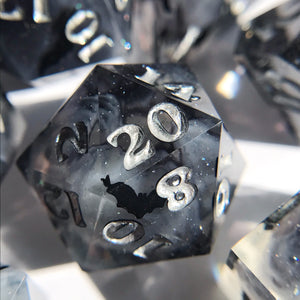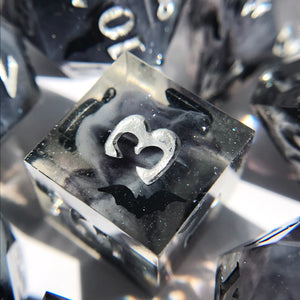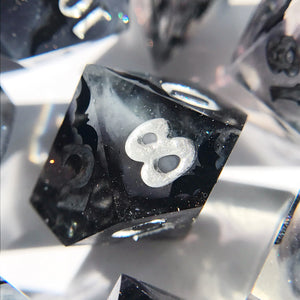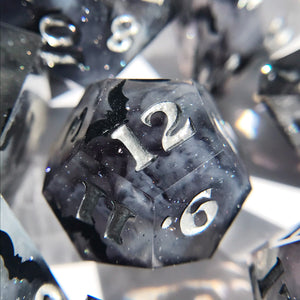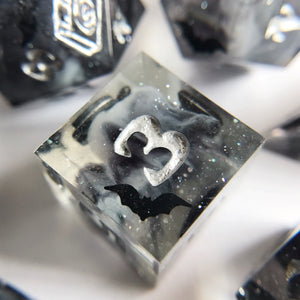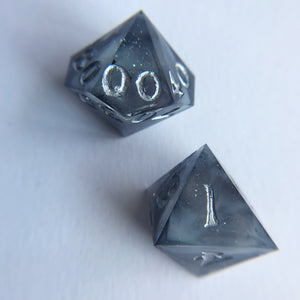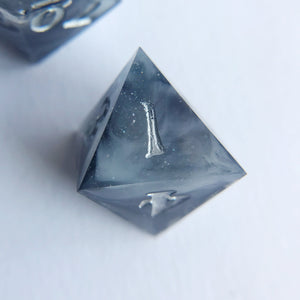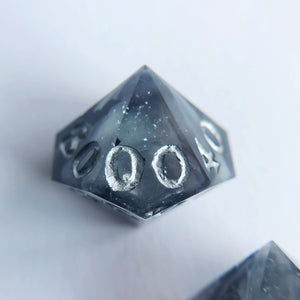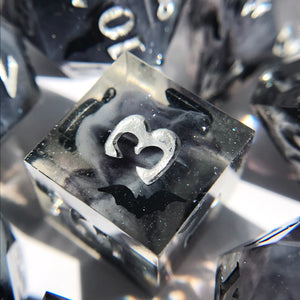 Vlad "Quirky" – Polyhedral Dice Set
Vlad is a clear set with silver glitter that has black, white, and gray clouds billowing from inside. Bats fly along the walls. Inked in silver.
*NOTE* On this set, the d8 had a massive bubble on the 1 face that I fixed with UV resin that caused the number to still be legible but not as uniform as the other faces. The 00 face of the d% also had this issue, so the zeros were hand-carved into the die, so they do not look as uniform, as well.