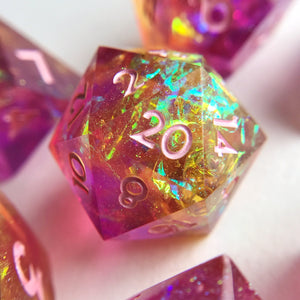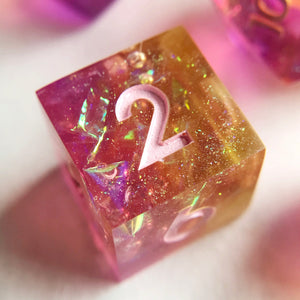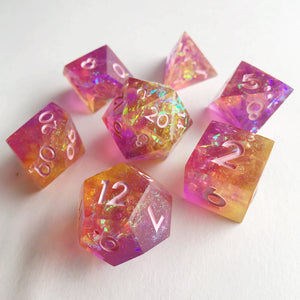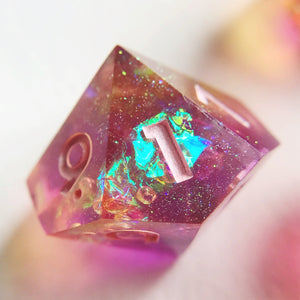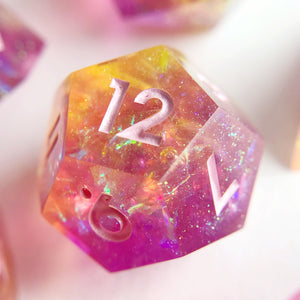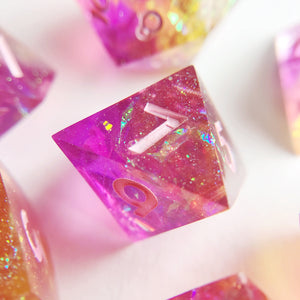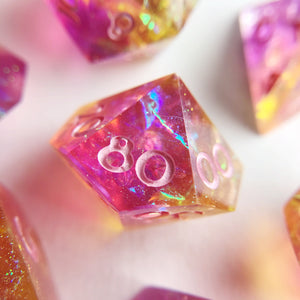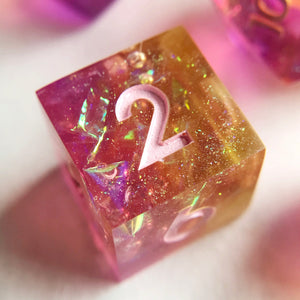 Ridley – 7-piece Polyhedral Dice Set
This purple to yellow set has iridescent paper with glitter floating within. You'll see flashes of bright yellow, light blue, and teal. Inked in baby pink. 
*Please note that handmade dice with iridescent paper inside can tend to have small bubbles. Duly inspect the images closely as you can notice a few small bubbles within some of the pictured dice. These bubbles will not affect rolling and will be perfect for your tabletop game! With that in mind, also note that these images were taken with a macro lens and therefore any marks or bubbles are going to be ultra-magnified and will be more noticeable in photos than to the naked eye.