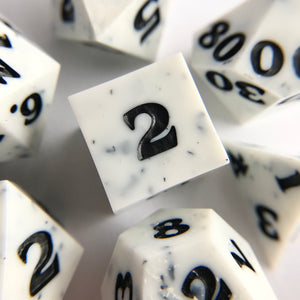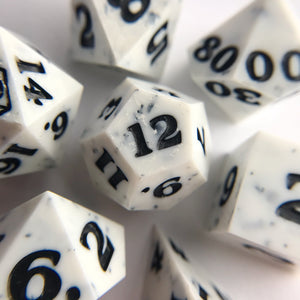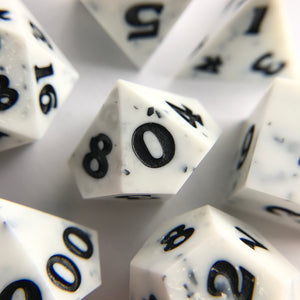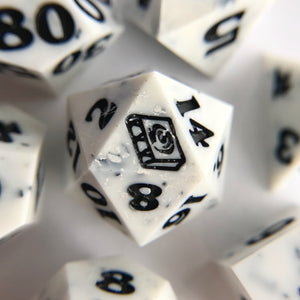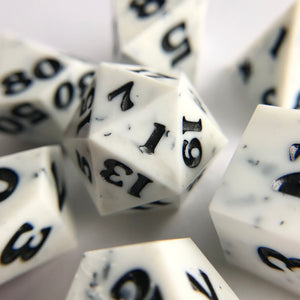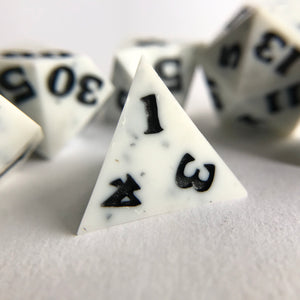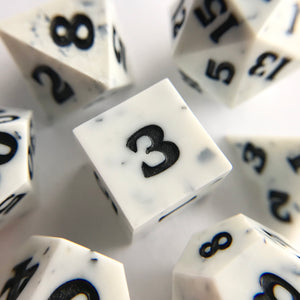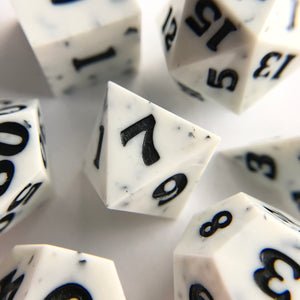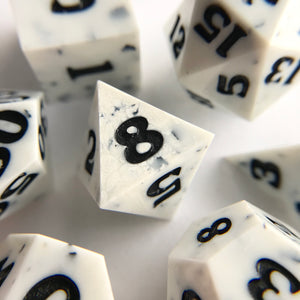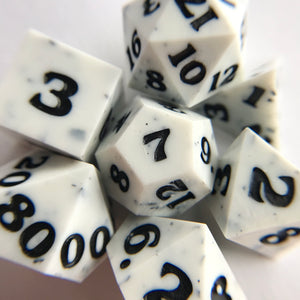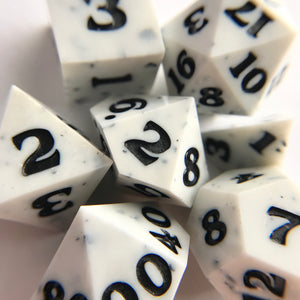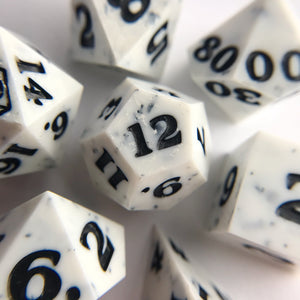 Stoneskin – 7-piece Polyhedral Dice Set
This set is a speckled mix of white resin with black flecks. the crit faces have a bit more white speckles as well from the white ink sinking and sitting on that face. Inked in black.
Comes with either standard "20" faced d20 or logo d20. Please select below.