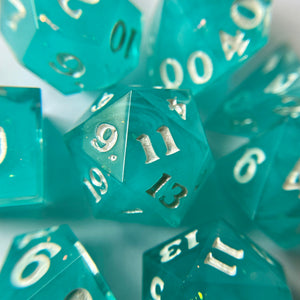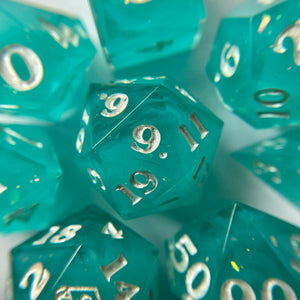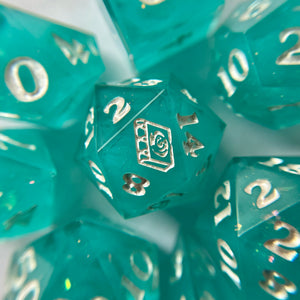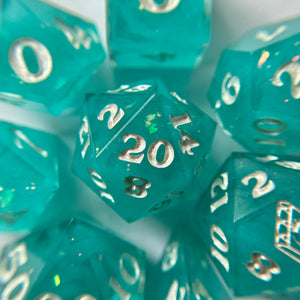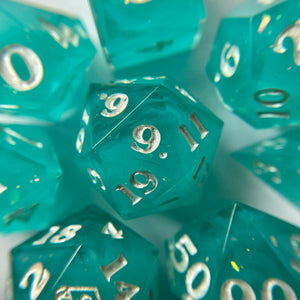 Wavebreaker – Single D20
This set features a seafoam with soft clouds wisping throughout and warm-toned mica flake. Inked in pearl white. Comes with your choice of a logo crit-faced d20 or a numbered "20" crit-faced d20. Please select above.
Please know that every set from Spellbound is completely handmade by me. The nature of handmade items means that they will not be perfect, and may have a few nicks or scratches, but I do everything in my power to make these dice with as few flaws as possible. I will document and most likely price cut any dice that have notable flaws. Also note that many designs are made in small batches at the same time. This means that while these designs will be made with the exact same proportions and colors, their distribution of glitter, colored resin, and colorshift may vary from set to set.