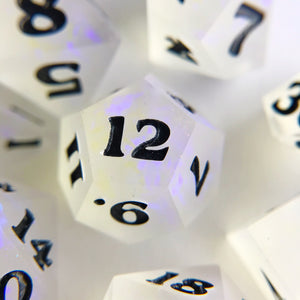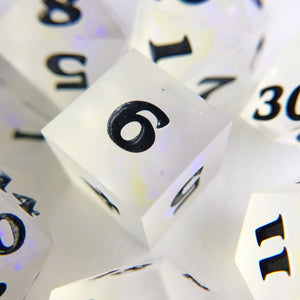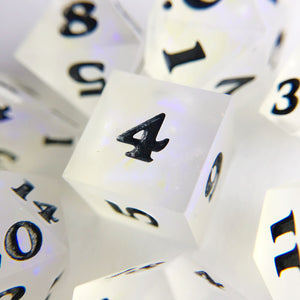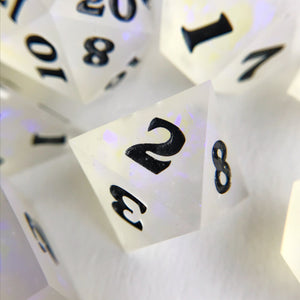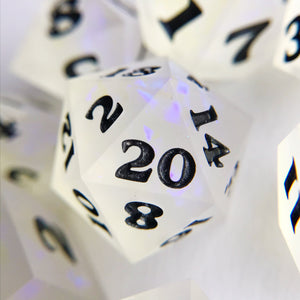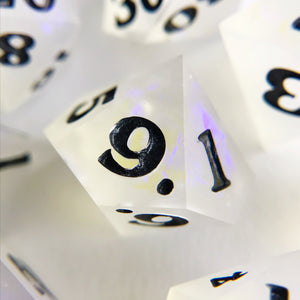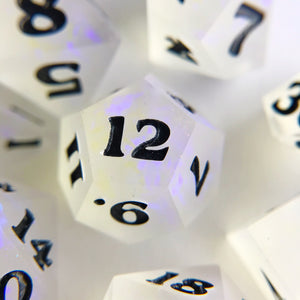 Abjuration – 7-piece Polyhedral Dice Set
These dice were made from clear, sparkling resin that holds subtle, red and purple glitter. Most importantly, it holds blue lightning flashes that are so bright that it is hard for my camera to photograph! They almost look like they have LED lights inside, but they don't!
Comes with either standard "20" faced d20 or logo d20. Please select below.